Fall Break – October 7-11, 2019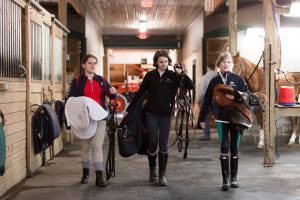 FALL INTENSIVE 2019 | This week is for helping established riders fine tune their skill set. In addition to our Sonny Brooke trainers, we will welcome two clinicians, have barn talks with a veterinarian, and train in mounted and unmounted sessions. This is an intense focus on everything required to make a show horse successful.
Riders may bring their own horse for the week or lease one from us.
Complete the form below to receive a call from one of our trainers to check availability and begin the registration process.

October 7 – 11 , 2019 | Monday-Friday 8am-4pm
$900
Your spot is secured after payment is received.