Sonny Brooke Stables Horse Show Series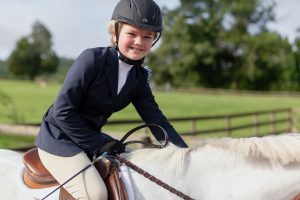 ETHJA (East Tennessee Hunter Jumper Association)
ETHJA was organized in 1983 as an effort to promote and standardize all recognized hunter jumper shows in the East Tennessee region. At the end of each year, an award ceremony is planned to celebrate outstanding members.
Sonny Brooke Stables is a very active participant with the ETHJA. Our Show Squad consists of riders who compete in schooling and beginner, up to the advanced equitation divisions.  We are expecting another busy and successful show season for our squad, maintaining our consistent representation in the Top 10 in each category during the year-end awards banquet.
A & AA Rated Shows
We attend prestigious A & AA Rated horse shows in the southeast.  Points are gathered throughout the year by the United States Equestrian Federation, and at the end of the year, accumulated points will determine the winners in each category.
As our riders continue to find success and we bring in new competitors, we look forward to growing our presence and reputation at this level of competition.