$775* for the week; a $100 non-refundable deposit will reserve your spot. Balance will be due the first day of intensive.
_______________________________________________
SHOW INTENSIVE  is 8:00 am – 3:00 pm Tuesday/Wednesday/Thursday with horse show at Walnut Grove Stables Friday/Saturday/Sunday
Show Intensive  • all ages  •  June 6-11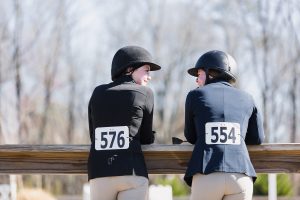 We will learn about and enjoy:
Prepping and Packing for a horse show

Tips on grooming for the show ring

Proper turnout for the winning look

Showing from the judge's perspective

Showcasing your strong points in the show ring
*Price includes all SBS show fees for a horse show at Walnut Grove Stables.  Price does NOT include entries, stall, lodging for the horse show or lease of mount for the week.
*Riders must have their own mount for this intensive and may lease from Sonny Brooke.  Available leases are limited and will be arranged on first-come first-serve basis.
Spring Intensive – March 14-17 – All Ages
Summer Intensive 1- July 11-14- Ages 10 & up
Summer Intensive 2- July 18-21- Ages 6-9
Fall Intensive – October 10-13 – All Ages
All intensives will be offered for those riders already in our program at Sonny Brooke Stables.
Our intensive series will include 4 weeks through the year.  Cost $425 per week and riders are NOT required to have their own mount.  Riders will focus on improving riding skills as well as horsemanship.  Some intensives will also include demonstrations from professionals in the field as well as horse-related games and crafts!